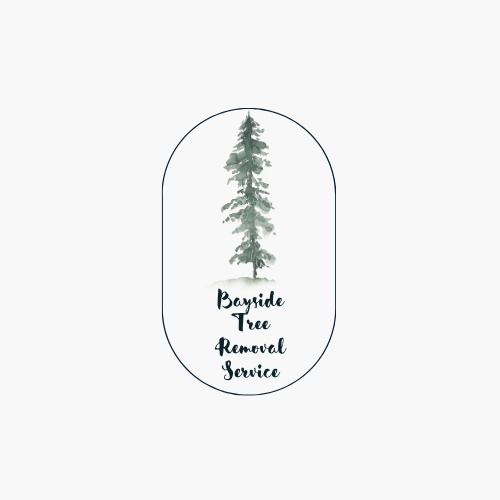 Bayside Tree Removal Service | Prince Frederick Maryland
Bayside has never had a bad review, we promote the best customer service and the safest tree trimming and stump removal in Prince Frederick. We also provide 100% Satisfaction guaranteed, and you DO NOT pay a dime until we have finished our job and you are satisfied!
Tree and Stump Removal
Tree Trimming Service
#1 Rated in Calvert County with ALL 5.0 Star Reviews
100% Satisfaction Guarantee or You Don't Pay
Call Us
240-466-4583
Tree Removal in Prince Frederick
No one wants to see a beautiful tree be uprooted and removed but sometimes we just do not have any other choice, but its one of the last things we ever wanna do, we try everything we can here at Bayside do preserve the life of these trees for as long as we can, by making sure the trees are not competing for space with other surrounding trees, allowing substantial water flower to make it to these trees to keep them feed, and by also ensuring they are getting enough sunlight will all help keep these trees alive.
High Risk Removals
Sometimes things do happen and we can not always see if a storm will blow in or if a tree is weaker then it may look, but no worries or fear, the Bayside team is here! We are only a quick little phone call away from making sure those worried thoughts about a downed tree or maybe some storm damage that has taken place we can handle them all. Rest easy at night knowing that everything will be handled. Trust and believe that you are in the safest and most qualified hands that you could be in when it comes to removing these trees out of the way, we only hire and train the best of the best because we know how dangerous it can be if a huge tree or even just a medium sized tree were to fall in just the right area, we want to make sure that never happens, so please do not hesitate, we know you care about your family and your home let us how you just how much we care for it as well.

Storm Damage Cleanup
Storm damage cleanups can be a huge pain, on top of your life more than likely being turned upside down do to the fact that a storm big enough came threw, trees that have fallen can have caused serious damage to your property, your home, and even power lines. Thus we recommend calling your locally owned and operated team here at Bayside, we are fully trained professionals that can handle any and all of the storm damage that may have happened.
This being said, we strongly recommend that you do not try to remove or touch any trees that may have been damaged in this storm, even if these trees look completely harmless you may not see whats hiding underneath the sneaky little suckers. They could endanger your life and the safety of your home. You have our number and you know where we can be found. Call us and we will be there as quick as we can to take the worry away and to make your life safe again.
Call Us
240-466-4583
Our Average Contact Form Response Time is 15 Minutes.
We invite you to fill out the form below.
Tree Trimming and Cutting Branches
Our jobs are not to come in and just cut every tree limb we see, no, instead our mission is to come in and help not only make your yard look beautiful but to help the planet while we are there, trees, like previously talked about, help save our environment, we care about the little guy just as much as the giant guy standing next to it. Our main goal here at Bayside is, one leave you as happy as ever and two give a little something back to the environment. All we want to do is help.

That all being said caring for these trees can sometimes be very difficult, to the untrained eye it may seem like you can cut a limb anywhere and everything will be ok, but thats not the case. In some instances this may actually do more harm than good to the tree, there is always a good way to take care of them all you have to do is ask for help and we would be more than willing to help with anything!
Utility Line Clearing
Yep, those guys you see, clearing the lines making sure that you and the families in the area continue to have power and those limbs don't obstruct them, thats use most of the time. We know how important that this job can be and how dangerous working near or around these power lines can be. We take great pride in training our employees to be the safest they can be and to do the work the right way and correct way the first time. All of this work needs to be handled by professionals and not by you or someone you "trust" if they are not a licensed professional then they do not need to be up their working in such dangerous environments.
Licensed and insured arborist
We specialize in the care of individual trees, we take the time to understand what each tree needs and which trees are in our area that way they can get the best treatment out there. We understand that each tree is very different from each other and that they each need tie and patience, from tree supports to tree thinning, we make sure we are doing what is best for you and the tree and price ourselves on being equipped to provide proper tree care to any tree we come across. We want to make the experience of having us take care of these trees for you something to remember us by and that maybe some day in the future when that tree is blossoming you say," Wow what an amazing tree", and remember that the Bayside team was there for you

Hiring an arborist shouldn't be a decision that is taken lightly. The wrong care to the wrong tree can mean years worth of damage. A well cared for tree is an investment and can lead to substantial returns, not only should the decision not be taken lightly but you also need to consider the facts behind a company and the strong roots they have in you community, here in Calvert County, specifically Prince Fredrick and includes the Southern Maryland area we expect the best from whoever or whatever we are trying to accomplish or hire someone to do. We specialize in taking care of trees to the fullest extent and we want you to be able to see the growth of your investment in the future! Allow us to come in and show you what just can be done to your beauties and give us that joy you will have for a very long time when you sit there staring and the beautifulness of these wonderful creations.

Areas in Calvert County We Service
Prince Fredrick
Huntingtown
Owings
Dunkirk
Brighton Woods
Woodland Acres
Barstow
St Leonard
Lusby
Counties In Southern Maryland We Service
Calvert
Anne Arundel
Charles
St. Mary's
Prince George